Bensalem Adults Martial Arts Classes
Beginner Adults Martial Arts Classes Enrolling Now!
At Nate Gordon's Black Belt Academy in Bensalem, we take a unique approach to Adult Martial Arts. Unlike many other studios, we focus on the traditional Korean martial art of Tang Soo Do. Tang Soo Do combines elements from both Korean and Chinese arts including Karate, Hapkido, and Kung Fu. These classes are taught by certified Master Instructors with many years of experience in Tang Soo Do and can help you reach any martial arts goal you wish to achieve and improve the overall quality of your life.
When you attend our Adult Martial Arts classes you will learn practical self-defense techniques while you build your strength, increase your stamina and flexibility, and get in shape. Our beginning students train twice a week and alternate between focused classes on forms and basic techniques, and self-defense and sparring techniques. These targeted classes allow students to concentrate on improving specific skills and truly mastering the art of Tang Soo Do.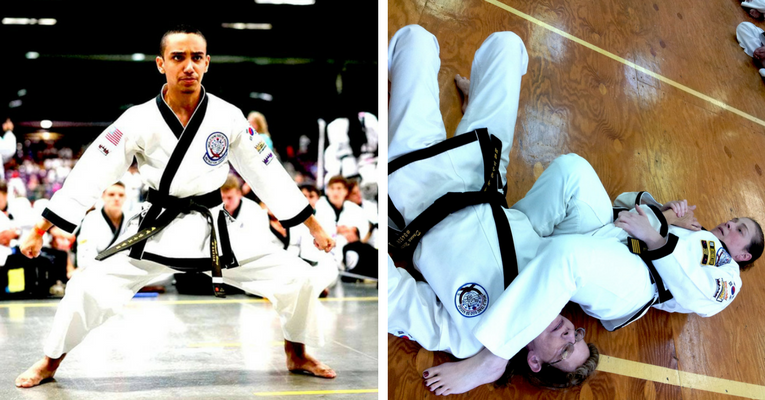 Master Adult Martial Arts in Bensalem
As you begin your journey to master the martial arts you gain the added bonus of stress relief and the experience of setting and achieving goals here which translates into the ability and confidence to further pursue goals in all areas of your life.
With help from our experienced and knowledgeable World Tang Soo Do Certified Instructors you will be making your way through the ranks and able to achieve your goal of Black Belt! Click here to view the WTSDA belt system.
Experience The Benefits Of Taking Adult Martial Art Classes
Get In Amazing Shape
Become More Focused and goal directed

Build Strength & Endurance
Relieve stress and improve quality of your life
Learn Self-Defense
Enjoy An Exciting & Structured Martial Arts Program
See For Yourself!
Just fill out the short form on this page and get started learning effective Tang Soo Do skills from professional instructors who can help you on the road to achieving your goals!