Bensalem Kids Martial Arts Classes
Beginner Kids Martial Arts Classes Enrolling Now!
At Nate Gordon's Black Belt Academy our Kids Martial Arts classes are divided by age and experience. We ensure all of our students have mastered martial arts basics before advancing them to higher levels. Our Kids Martial Arts Classes, just like our Adult Martial Arts Classes emphasize the 2000 year old traditional Korean martial art of Tang Soo Do.
Kids Martial Arts By Age Group:
Little Dragons (Ages 4 to 6) - This class teaches basic skills that improve functional movements like balance and coordination while emphasizing the importance of values like focus, respect, discipline, and self-control.
Kids (Ages 6 to 12) - Children in this age group build confidence with this fun and challenging program. Your children will strengthen their skills as they learn new forms, spar and master new drills.
Adults (Ages 13+) - We encourage our students age 13 and up to participate in our Adult Martial Arts program. We often see these young adults flourish when challenged to train alongside with our more experienced students. Our instructors teach their students the importance of setting attainable goals that will push them to succeed!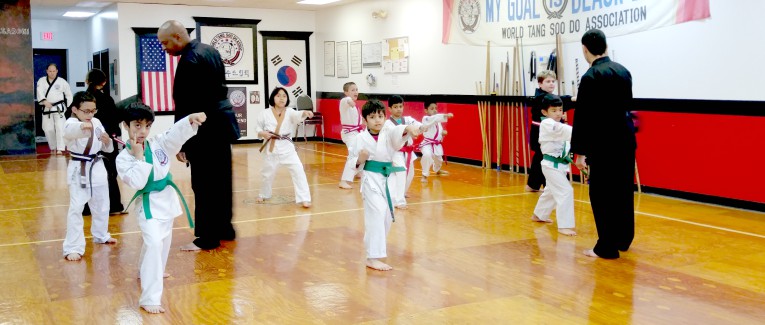 Benefits of Kids Martial Arts in Bensalem
Improve overall health and fitness
Learn Tang Soo Do from professional experienced certified instructors
Participate in martial arts training in a fun and safe environment
Gain effective self-defense and bully prevention tips
Develop discipline, confidence, and respect
Experience increased focus and concentration which leads to better grades in school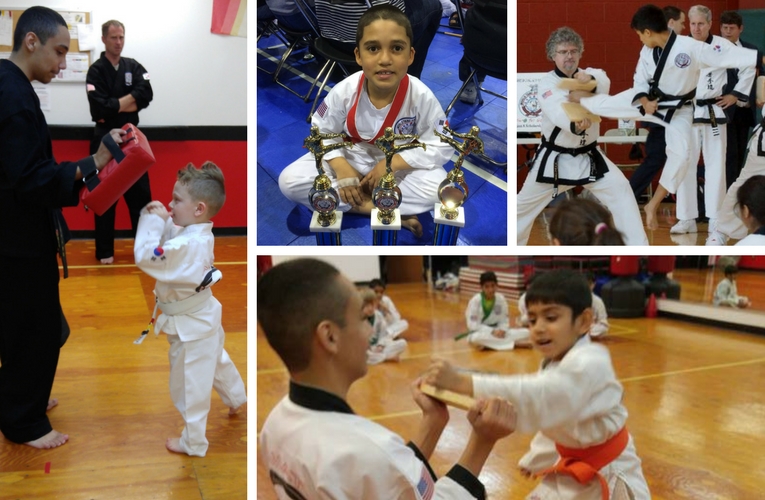 Enroll Now!
Reserve your child's spot today by filling out the short form on the side of this page!